It's the most wonderful time of the year!!! It's Parents' Night Out!!! On Friday night, December 2nd, you have an hour and a half of free time. Go to dinner, do a little shopping, or do whatever refreshes your soul. We will love on your kids, feed them, and get them in the Christmas spirit with fun activities. Sign up at  Parents' Night Out Registration Link or text "PNO" to 540-251-2200.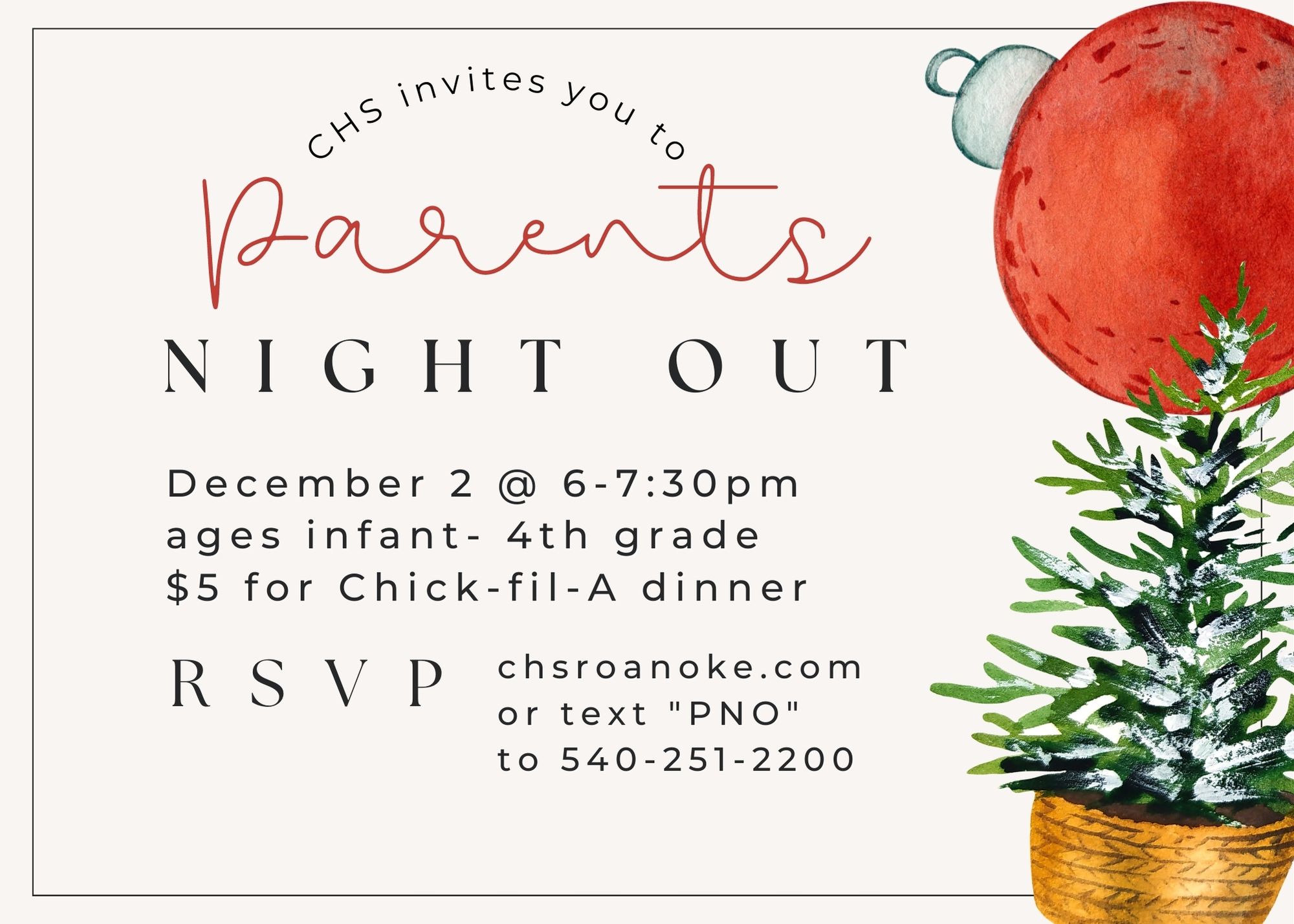 Come join us in-person!
We meet every Sunday morning at 8:30AM & 11AM at 6011 Merriman Rd., Roanoke, VA 24018.
Do you have questions?
Our team is here to help! Call us at (540) 772-4915, fill out the form below, or stop by the office. Our church office is open 9AM-4PM Monday-Thursday.