Meet the CHS Staff Family: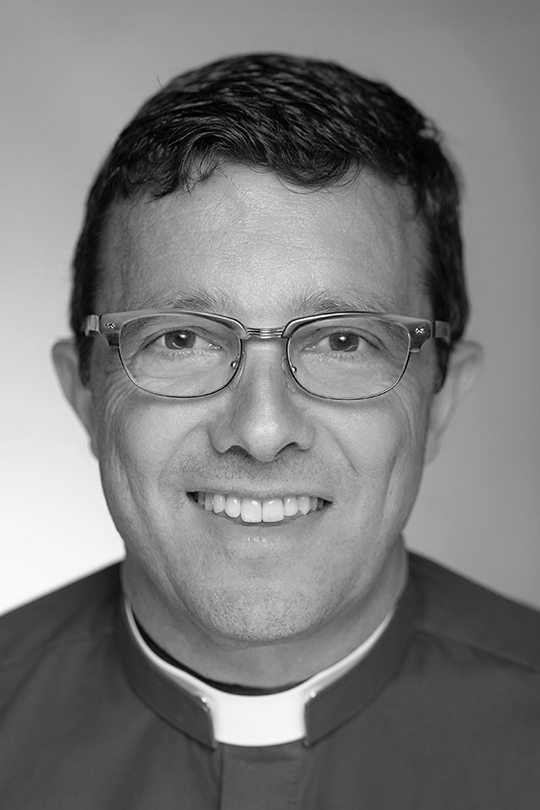 Bishop Quigg has been married to the lovely, ever-gracious, Annette since 1986, and has 3 children: Fleet (Navy pilot), Annie (singer/songwriter in Nashville) and Mary Wynne Imhof (mother of 4 and owner of a local artisan charcuterie business). Quigg and Annette have 7 grandchildren (one with Jesus), and are so incredibly in love with them.
Raised in Richmond, VA, and a twin, Quigg majored in fraternity mayhem at UVA, was a doping team member at the 1980 Winter Olympics, a paramedic, and a photographer before becoming a follower of Jesus in 1980. No one was more surprised than Quigg and his mother!
Quigg has a doctorate from Gordon Conwell Seminary in Christian Spirituality, was formerly a host on a Cox Cable TV show, "Inside the Outside," and is an admissions officer for the United States Naval Academy.
Quigg and Annette first visited CHS in November of 1988 and he became the first rector in January of 1989. By God's grace, our church has grown from 42 to 1400 under his leadership and we have helped plant 23 churches in Virginia, North Carolina, West Virginia, China, Vietnam, Cuba, and Rwanda AND 5 Young Life Clubs in Virginia.
On February 4th, 2013, Quigg was consecrated Bishop by the Archbishop of Rwanda and the Archbishop of the ACNA.
Favorite scriptures: Isaiah 53 and Titus 3:3-6
Favorite hobbies: Worship, bluegrass music, photography, hunting, eating, and napping!