Our Finances
Check out our 2023 Budget plans, how we are doing, and More! 
If you have any questions, fill out our contact form at the bottom of this page and our administration will get back with you.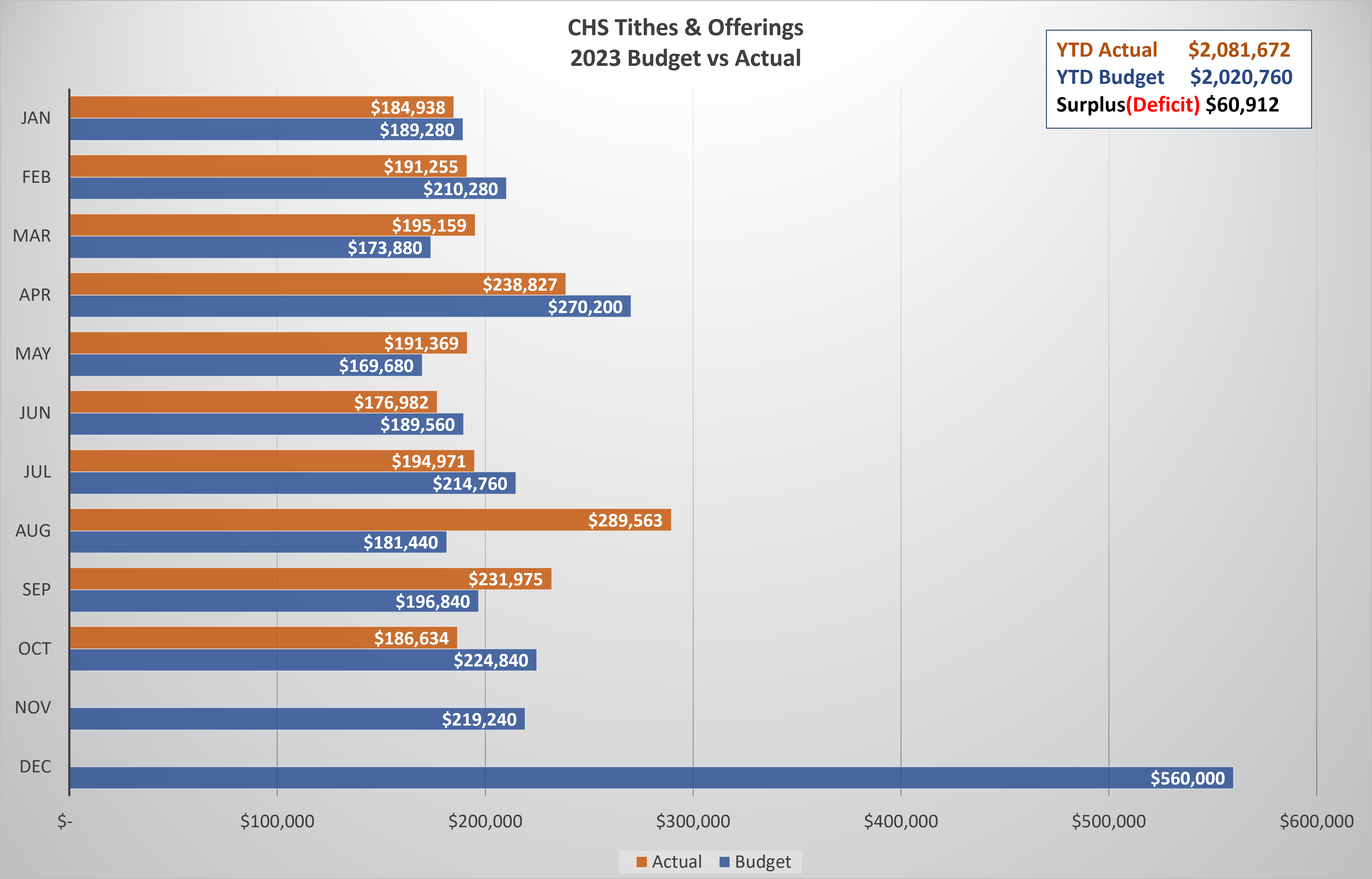 This graph is updated at the end of each month to ensure the most accurate information.
2022 Annual Report
Want to see what we did this past year? Here is a summary with some words from our Bishop.
Designated Funds Policy
2023 CHS Budget
Every year, our Finance Committee (Members of our church with financial expertise) works together with our Vestry to build a comprehensive budget. This includes missions allocations, staffing expenses, ministry expenses, and more!